Whether you simply value privacy, or are dealing with matters of national security, the chances are you want to depend on the protection offered by your High Security Branded USB Sticks. You wouldn't let someone browse through your house or your wardrobe, and the usb drive is no exception. Varying degrees of encryption on offer allow you to fortify your sensitive or classified information and ensure that only those intended can view its contents.
We offer various levels of security ranging from courier to military level. If you need to post or deliver data and do not trust online services, these can be a great way of getting secure information to its intended destination.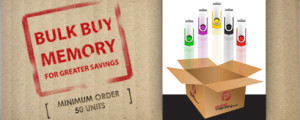 Software instillation is not necessary and all of our encrypted USB drives protect against brute force password attacks, meaning that only those with the correct password can access the data.
The portability of USB drives can sometimes make them easy to misplace. In the event you do misplace your USB, rest assured that with high security encrypted usb sticks your data is still safe and secure from prying eyes.
We offer a range of high security options to keep your data safe from would-be pirates and computer hackers. Protect your business and personal life with encrypted usb sticks.