Pocket Memory was one of the very first companies to start supplying USB memory sticks. We have since seen the product grow and develop into the most popular portable storage medium on the market.
We have been selling memory for over 15 years now and consider ourselves as experts in this market. We have national, as well as international suppliers and can give you help and advice where needed.
Education
We are very heavily involved in the educational sector and are major suppliers to numerous universities and schools throughout the country. We spent the early stage of our company researching this market and visited 100's of educational establishments around the country promoting and demonstrating the product.
Promotional and advertising market.
The USB memory stick is one of the most popular promotional products on the market at the moment. To help the environment we try to encourage companies to produce less paper and hand out company information on a USB memory stick instead. By using our preloaded data service not only can you pass on text and images you can also share audio and video files too.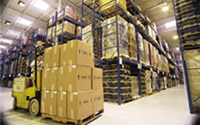 Trade and retail shops
Due to our bulk buying power we are able to hold large stocks and offer them at very competitive prices. We currently supply large quantities to Retail outlets and memory distributors throughout the country. This also allows us to offer next day delivery on a lot of our retail models.
Established since the start of the USB memory stick
Quick delivery time
Lifetime swap out warranty
Friendly help and support (Available to take your call 8.30am – 6pm)
Hassle free returns, simply swap out the product for the customer and we will send you a replacement with your next order
We work closely with your marketing team and look to continuously improve sales in your shop
Any technical questions or queries just ask us we have plenty of experience with the product
Standing on the shoulders of giants!
Pocket Memory are proud to be a member of the Centreroom Group
From promotional pens, banners, USBs, footballs, keychains to conference folders, If you have a promotional need, we can fulfill it.
With over 20 years' industry experience in promotional merchandise, chances are we can help you to create a truly bespoke product that achieves your branding and awareness goals – and meets your budget.
Visit our youtube channel to view some of the facilities we have available for a range of print applications.
For more information, or to request a no-obligation quotation:
Telephone: 020 3195 8038
Or email: [email protected]